Fantasy & Fiction Book Club
Fantasy & Fiction Book Club
Join former schoolteacher, award-winning Lego artist, (MASSIVE!) Harry Potter fan, and lover of all books ... (particularly fantasy & fiction) - Alice Finch. Book clubs shouldn't exist just for adults. We're getting young readers together to encourage dialogue, explore new (and sometimes difficult) themes, form their own opinions while making space for others, and simply having THE. BEST. TIME. EVER.
We'll craft. We'll make. We'll go on field trips. We'll dive deep into the world of our book of choice.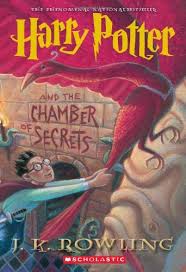 BOOK: HARRY POTTER AND THE CHAMBER OF SECRETS
5-10 YO
SATURDAYS, 3 MEETINGS: DEC 2, JAN 20 & 27
11:45-1:00 // 75 MINUTES
SINGLE MEETING COST: $40 MEMBER, $45 NON-MEMBER; + $20 MATERIALS FEE
3 MEETING COST: $105 MEMBER, $120 NON-MEMBER; + $60 MATERIALS FEE
SIGN UP FOR ALL 3 AND SAVE!
NOTE: COMBINE WITH LEGO SERIOUS PLAY, 30 MINUTE LUNCH IN BETWEEN ACTIVITIES (11:15-11:45)
HARRY POTTER AND THE CHAMBER OF SECRETS - IN CONCERT
LOCATION: BENAROYA HALL, SEATTLE
DATE: SATURDAY, NOV 18, 2017
TIME: 8:00 (DOORS OPEN 6:30)
RUNNING TIME: 2 HOURS 58 MINUTES (INCL INTERMISSION)
NOTE: YOU DO NOT NEED TO BE A BOOK CLUB MEMBER TO ATTEND WITH THE CLUB. THE MORE THE MERRIER!
Sample Activities (Fall 2017)
create a Magic Book to store all witch / wizard magic items
explore Latin Roots to write our own spells
make our own quill pens to properly write our spells
bewitch our spell books
discover magical geography (Where is Hogwarts located?)
explore magical architecture
design a magical business in Diagon Alley or Hogsmeade
explore practical magic effects such as magnetic levitation
and more!