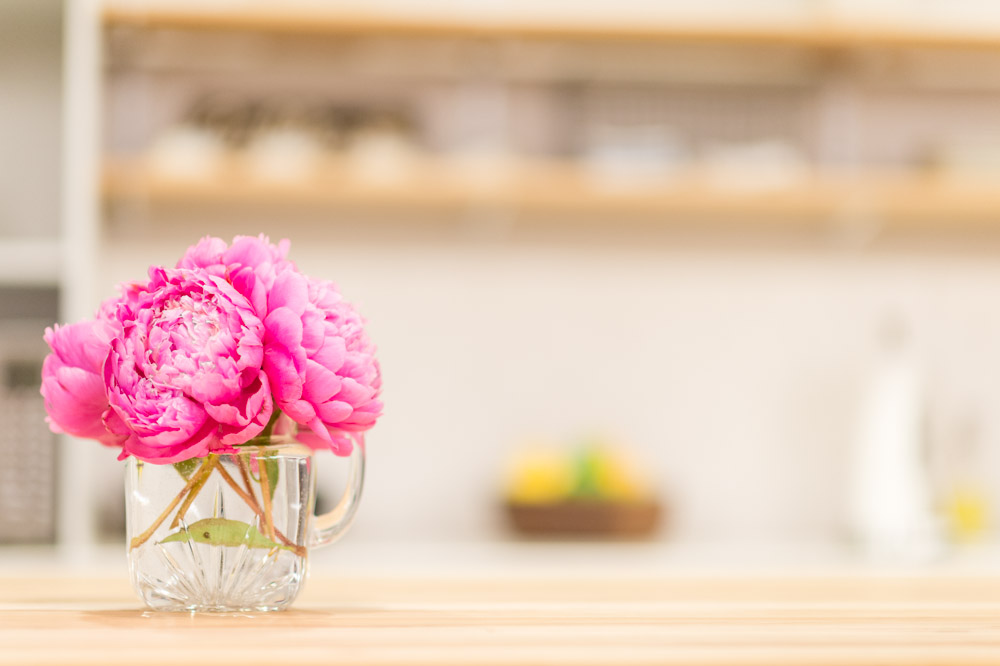 Celebrate life's special moments with us.
BIRTHDAY PARTIES. CORPORATE EVENTS. BABY SHOWERS. HOLIDAY PARTIES. CLASS SOCIALS. GRADUATIONS. REUNIONS. GET TOGETHERS. ANNIVERSARIES. GROUP PLAYDATES.
...basically any reason to celebrate with family & friends.
A shindig at romp is meant to function (and feel) like a party in your own home. Where everything and everyone is comfortable. Where the people, the food and the venue just click...and no one wants to leave.
We know your family & friends will have a fantastic time in our space, but more importantly - YOU get to enjoy your own party! Imagine that. (And you didn't even have to clean the house before people came over.)
We've hosted little ones celebrating their 1st birthday and (not quite little) 12 year olds learning how to cook for themselves with a chef themed class social.
...from a simple, intimate get together to a major all-out affair. We've got you covered. And no, you do not need to be a member to host a celebration at romp. Schedule a tour to check out the space in person, or email hello@romp-community.com to get the ball rolling.
Check out our Instagram and Facebook feeds for more party pics.
Party & Private Event Options
weekdays
Contact us for availability.
HOLIDAYS
Contact us for availability.
FRIdays
Party (EVE): 5:30pm to 7:30pm
Saturdays
Party (AM): 10:30 to 12:30 [Select Saturdays, check for availability]
Party (PM): 2:30pm to 4:30pm
Party (EVE): 6:30pm to 8:30pm
Book an additional hour (+$150) and secure adjacent time slots, giving you more flexibility with timing.
Sundays
Party (AM): 10:30 to 12:30
Party (PM): 2:30pm to 4:30pm
Party (EVE): 6:30pm to 8:30pm
Book an additional hour (+$150) and secure adjacent time slots, giving you more flexibility with timing.
Have something else in mind? Contact us at rompcommunity@gmail.com and let's discuss.
Pricing
We do two parties each Saturday and three parties each Sunday. (And we can parties some weekdays and Holidays!) Choose from 90 minute and 2 hour options, but let us know if you need more time. (up to 49 guests, but we can handle more!) We include 45 minutes of set up and two party attendants to help you pull off the most special of occasions. Click here for more info.
Non-Member Pricing
90 minutes - $400 + tax
2 hours - $475 + tax
But if you are a member, pricing would look like this...
Member Pricing (Blue Level)
90 minutes - $300 + tax
2 hours - $375 + tax
Miscellaneous
Activity / Craft Attendant: $35 / hour (Minimum 2 hours)
Additional time: $150 / hour
Larger party: 50-75 guests +$50 / 76-100 guests +$100 / 101-120 guests +$125
Book a THREE hour party to secure two time slots, and enjoy more flexibility in your start/end time. (IE 11:00-2:00, 1:00-4:00, 3:00-6:00, etc)
Included...
The entire 4,200 sf (beautiful, if we may say so ourselves) event space is all yours to celebrate your event with up to 100 of your closest friends and family. It's a beautiful blank slate, with enough variety to keep visitors of all sizes content. (Not to mention super clean!)
invite up to 49 guests (kids+adults/ we do not count babes in arms) Bigger party? No problem. (add'l fees apply)

45 minutes prior to your party for set up

TWO party attendants that not only greet your guests, but will help bring everything in from the car, assist in set up, keep the facility & playspace neat and tidy, replenish food & drink, handle the cake, help pack you back up, and get everything back in order after you leave

use of all toys, the club house & slide, balls, kitchen & marketplace, pretend play, giant building blocks and on and on...

freedom & flexibility to bring in your own food, drink, desserts, additional entertainment and decor. Anything else? Let's talk!

little people necessities - changing tables, a toddler toilet, high chairs, and more...

use of romp's serving trays, bowls, cake tiers/stands

kitchen equipped with a refrigerator, oven, toaster, Nespresso machine (bring the pods!), microwave...and a cooktop you can use to keep things warm.

dining area with TWO adult dining tables/chairs, up to SIX kids tables/chairs, and SIXTEEN barstools (a favorite perch for those guests that like to camp out in front of all the food)

island - 16 feet of surface space for buffet style serving

a Tivoli radio to plug in and play your own playlist

tons of FREE parking
Party Notes...
Private parties are available select weeknights, Saturdays, and Sundays. (see options above)

$250 deposit due upon event confirmation/ balance due about a month out from the event

Cancellation policy: 60 days Cancellations within (60) days of the event date will forfeit the $250 deposit. Any cancellations made within 3 weeks of the event date will forfeit the entire cost of the rental.
Click here for (decor) party packages, event styling and planning with Bold & Fancy.
Are these parties too big for you?
Book a petite party. Held during our general play hours, a petite party shares the space with our members. You'll have one hour in the playspace, and then an hour in the studio for general merriment...which hopefully includes food & cake. You are welcome to invite up to 6 children, and no more than 12 total guests.
Cost
$250 Non-Member; $200 Member (2 hours)
Email hello@romp-community.com to check date/time availability.